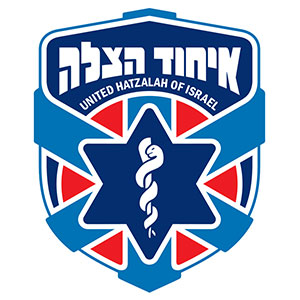 When emergencies occur, rapid medical treatment increases chances of survival exponentially. Using specially equipped motorcycle ambulances, United Hatzalah's network of more than 2,500 volunteer medics help save thousands of lives each year across Israel by providing medical treatment in three minutes or less.
United Hatzalah services are free, universal and available 24 hours a day, seven days a week.United Hatzalah mission is to support the lifesaving efforts in Israel. United Hatzalah of Israel is the largest independent, non-profit, fully volunteer Emergency Medical Services organization that provides the fastest and free emergency medical first response throughout Israel. United Hatzalah's service is available to all people regardless of race, religion or national origin
United Hatzalah has more than 2,500 volunteers around the country, available around the clock – 24 hours a day, 7 days a week, 365 days a year. With the help of unique GPS technology and our ambucycles, medically equipped motorcycles, the average response time is 3 minutes.
United Hatzalah mission is to arrive at the scene of medical emergencies as soon as possible and provide the patient with appropriate medical help until the ambulance arrives.